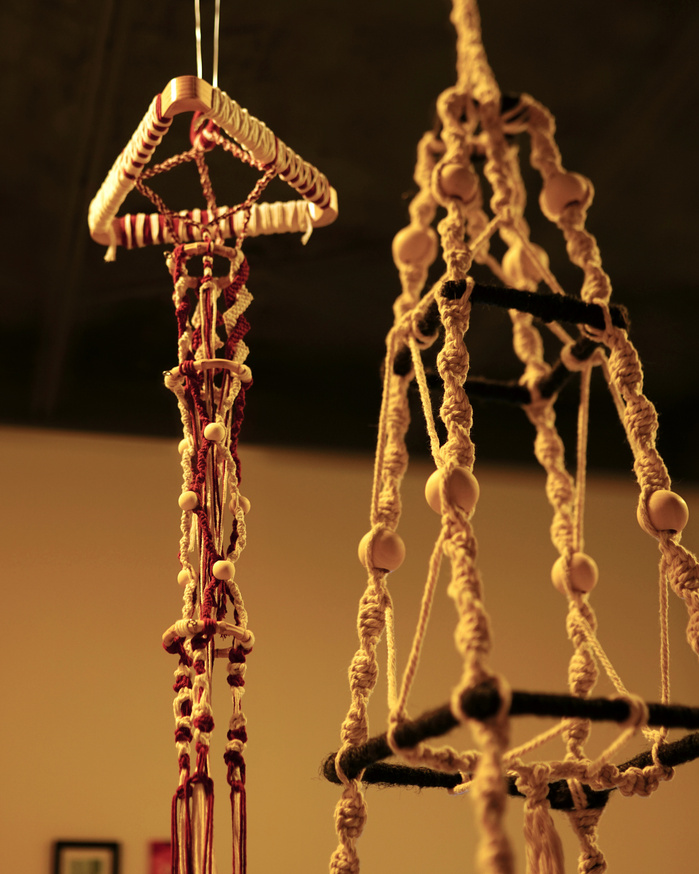 Tower Prototypes I & II are suspended macramé sculptures serving as an iteration for a future solo gallery show in the East Village this October.
The Towers negotiate social broadcast systems as meeting points in a physically isolated world. With two macramé soft sculptures that oscillate between cell phone tower and plant hanger, arbor and power pylon, this gallery installation takes the infrastructure of digital communications as its newfound social site.
Textile knotting overtakes steel, cotton cords replace fibre-optics and beads substitute for 5G emitters in a queering of technological space where plants become networked users.